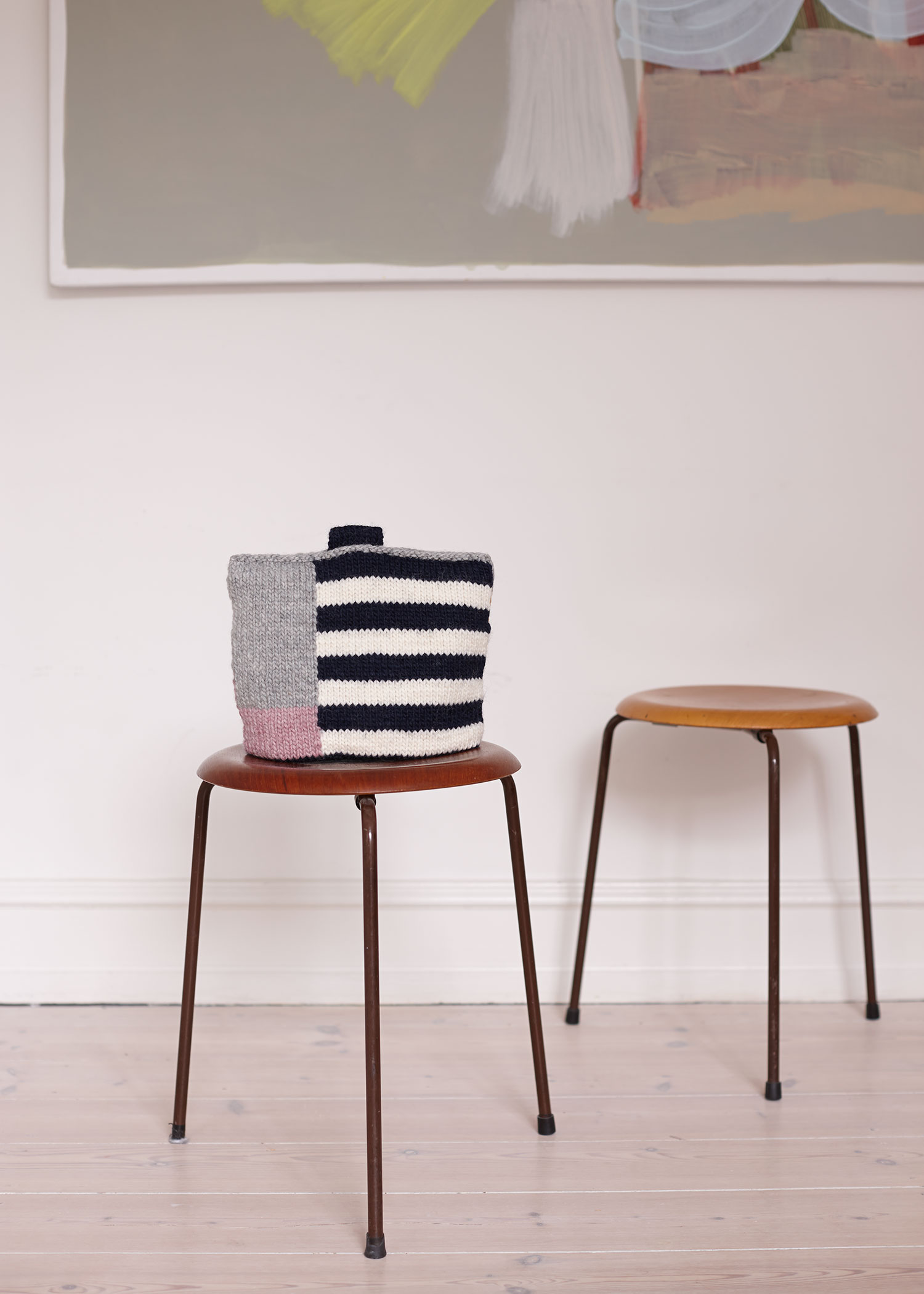 Tea Cosies
Håndstrikkede tehætter med mønstre inspireret af de nordiske strik traditioner. 100% ny tyk uld. Dobbelt strik, der holder te og kaffe varmt længe. Strikket af kvinder i Danmark.
Handknitted tea and coffee cozies. Inspiration from the nordic knit traditions. Made of 100% new thick wool. Knitted and folded double, so they will keep the tea and coffee hot. All handknitted by women in Denmark.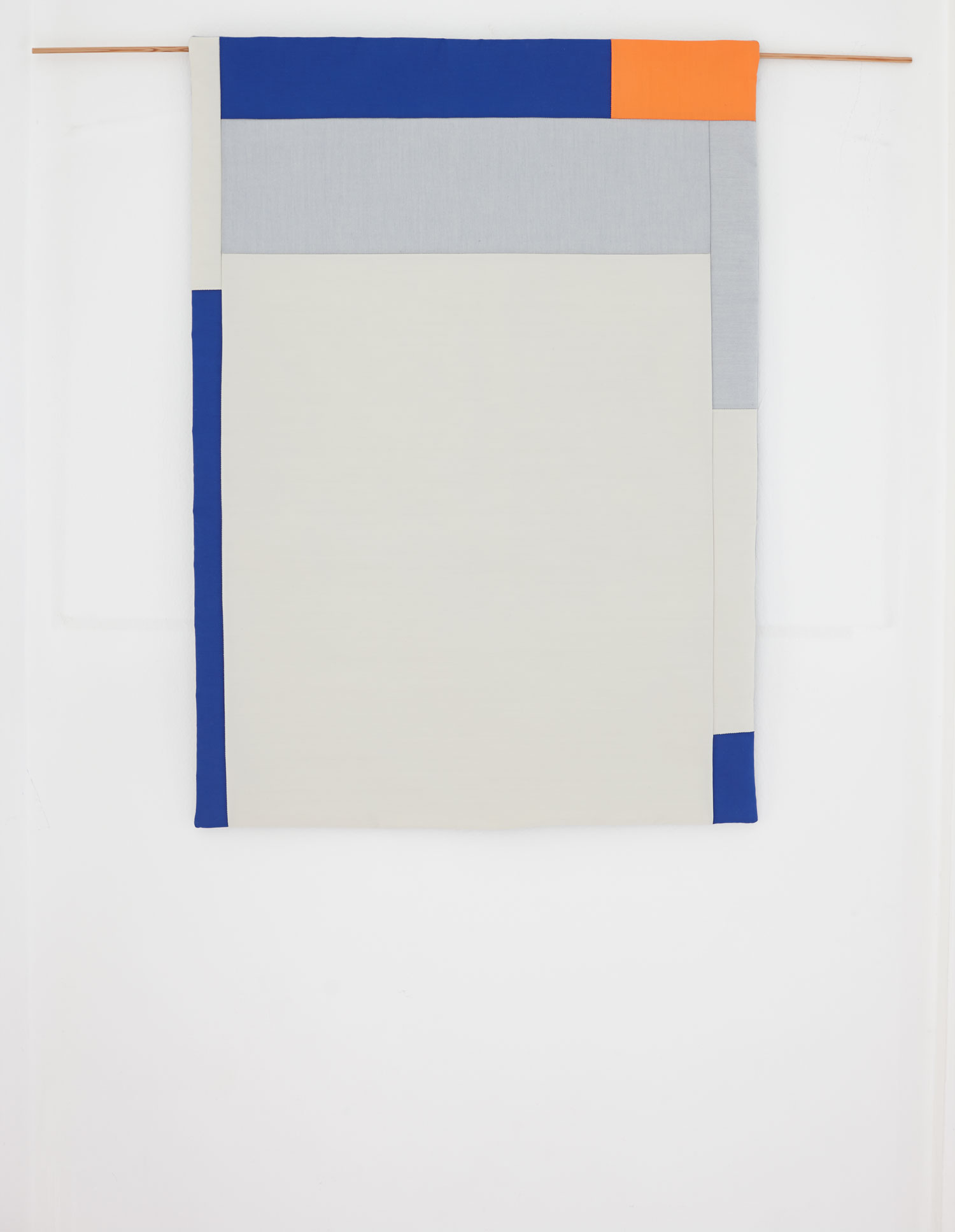 Blankets
Tæpper lavet af stofrester fra mode industrien. Sengetæpper og vægtæpper er komponeret som tekstile collager og er derfor alle unikke eller lavet i ganske få eksemplarer.
Bed throws and posters are made of remnants from the fashion industry. A unique production, in limited edition or one of a kind. They are composed as textile collages were the colours and squares defines the look.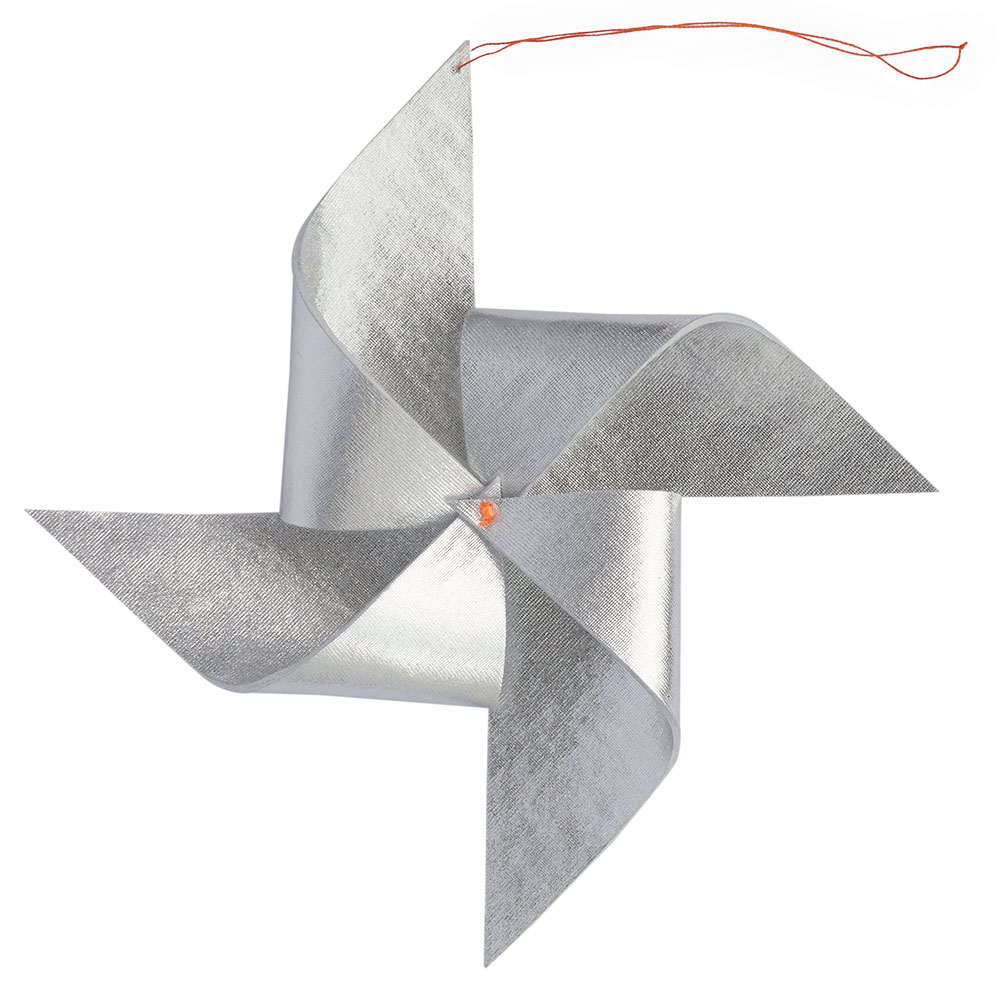 Seasonals
Håndlavet i København. Stof julestjerner i to størrelser. Klippet og syet i hånden med en lille perle i midten. Et alternativt bud på julestemning, der lyser op med et væld af farver, der minder om fyrværkeri og konfetti.
Handmade in Copenhagen. Textile Christmas stars in two sizes. Cut and sewn by hand finished with a little bead. A new take on christmas, with a myriad of colours that illuminates and reminds us of fireworks and confetti.
A Hint of Neon
A Hint of Neon fusionerer mode og interiør i sine kollektioner, der præsenterer unikke strikkede tehætter, covers og puder i klassiske nordiske mønstre sammen med håndlavede patchworktæpper skabt i grafiske og minimale kompositioner.
A Hint of Neons univers af contemporary interiør og fashion er en naturlig forlængelse af grundlægger og designer Kristine Engelbrechts baggrund som designer for danske fashion brands som Mads Nørgaard, Bruuns Bazaar og Cottonfield Female gennem de sidste 11 år.
Med sine kollektioner for A Hint of Neon forener Kristine Engelbrecht modens sans for aktualitet og kant med en autentisk tilgang til materiale, stoflighed og farver. Alle produkter er håndlavede i København, skabt i gedigne uld- og bomuldskvaliteter og dyrker det suveræne fokus på detalje, kvalitet og historie.
A Hint of Neon merges fashion and interior and presents collections with unique knitted tea cosies in classic Nordic patterns, chunky knitted cushions with leather detail, along with handmade quilts in graphic and minimalistic compositions.
A Hint of Neons universe of contemporary interiors and fashion is a natural extension of
founder and designer Kristine Engelbrechts background as a designer for Danish fashion brands as Mads Nørgaard, Bruuns Bazaar and Cottonfield Female.
With her collections for A Hint of Neon Kristine Engelbrecht combines a fashion sense of timeliness and edge with an authentic approach to materials, texture and colors. All products are handmade in Copenhagen, made in solid wool and cotton qualities and cultivates the sovereign focus on detail, quality and history.
FRI FRAGT
for køb over 250kr.