A HINT OF NEON – KRISTINE ENGELBRECHT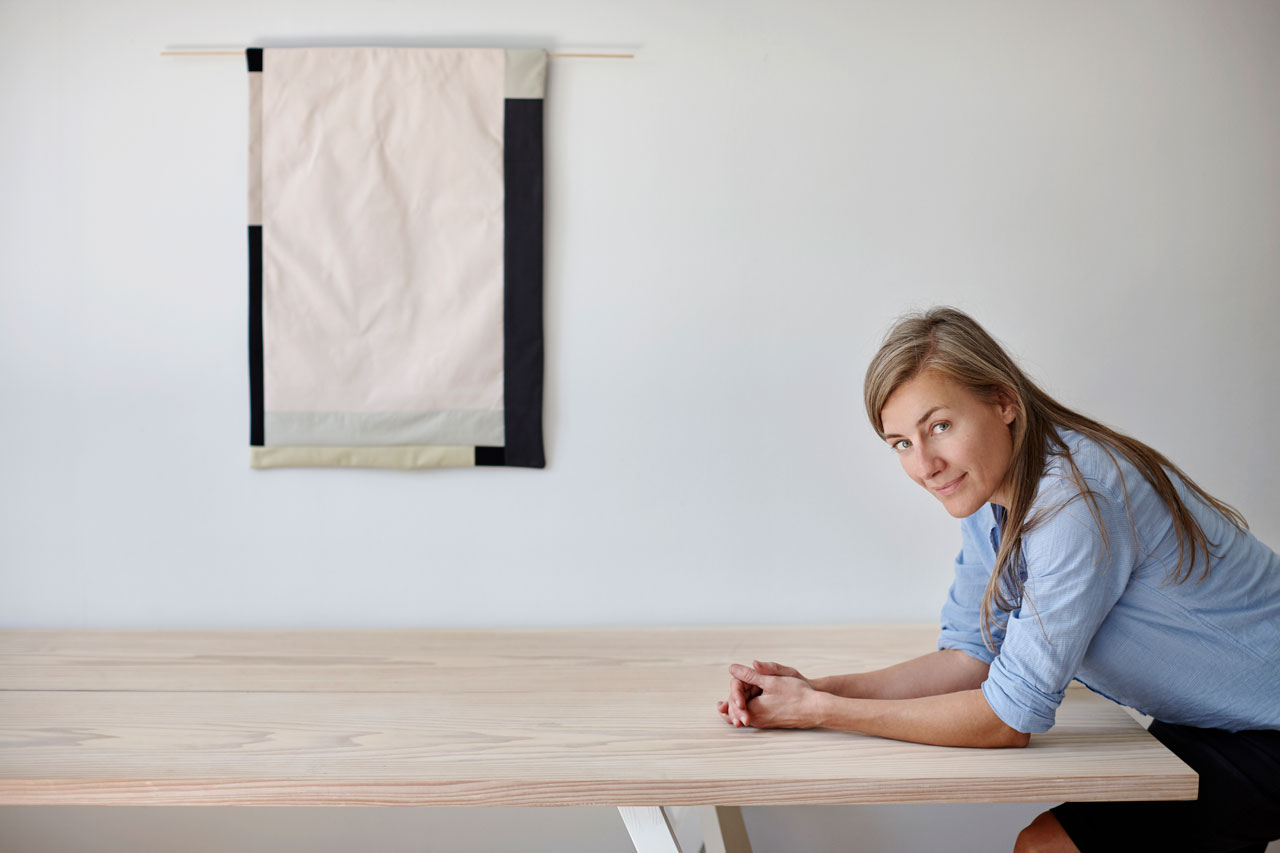 A Hint of Neon fusionerer mode og interiør i sine kollektioner, der præsenterer unikke strikkede tehætter i klassiske nordiske mønstre, håndlavede patchworktæpper skabt i grafiske og minimale kompositioner, sammen med arbejdet i træ der har samme tilgang til komposition.
A Hint of Neons univers af contemporary interiør og fashion er en naturlig forlængelse af grundlægger og designer Kristine Engelbrechts baggrund som designer for danske fashion brands som Mads Nørgaard, Bruuns Bazaar og Cottonfield Female gennem de sidste 11 år.
Med sine kollektioner for A Hint of Neon forener Kristine Engelbrecht modens sans for aktualitet og kant med en autentisk tilgang til materiale, stoflighed og farver. Alle produkter er håndlavede i København, skabt i gedigne materialer og dyrker det suveræne fokus på detalje, kvalitet og historie.
A Hint of Neon merges fashion and interior and presents collections with unique knitted tea cosies in classic Nordic patterns, chunky knitted cushions with leather detail, along with handmade quilts in graphic and minimalistic compositions and woodworks with same focus on compositions.

A Hint of Neons universe of contemporary interiors and fashion is a natural extension of founder and designer Kristine Engelbrechts background as a designer for Danish fashion brands as Mads Nørgaard, Bruuns Bazaar and Cottonfield Female.
With her collections for A Hint of Neon Kristine Engelbrecht combines a fashion sense of timeliness and edge with an authentic approach to materials, texture and colors. All products are handmade in Copenhagen, made in solid qualities and cultivates the sovereign focus on detail, quality and history.